Documentary film and conflict resolution in Lagos, Nigeria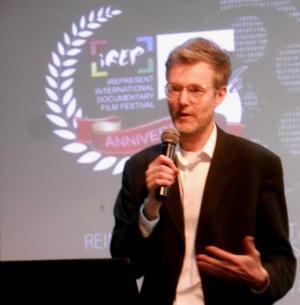 One week before national elections, the iREP International Documentary Film Festival invited Dr Alan Channer, Director of IofC's FLTfilms, to Nigeria, to give the keynote speech on 'Documentary Film and Conflict Resolution'.
His visit was supported by the British Council.
The Imam and the Pastor was screened. Many in the audience gave the film a standing ovation.
Dr Channer also participated in a panel discussion on 'Digital Documentary and Citizen Journalism: the Security Imperative'.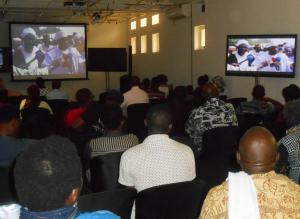 The iREP International Documentary Film Festival was founded in 2010 by a group of leading Nigerian film-makers and opinion leaders. Its purpose is to encourage the genre of documentary film in Nigeria, and thereby also 'to highlight issues, provoke debate, explicate human experiences, explore history and cultures and deepen participatory democracy.'
More from the events in Lagos, including Dr Channer's contribution, can be read here.
Screen Daily, the online version of Screen International, quotes Alan Channer, which you can read online here.